Dave Goodale- Memorial Service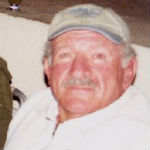 Dave Goodale
"A Remberance, Celebration of Life and Memorial for our Beloved Member and Good Friend." 
R.I.P.- 1940-2016
Dave turned 76 in May of this year.  It wasn't a particularly good last couple years for Dave.  He had cancer of the eye which was treated with aggressive radiation insertion into the eye.  He thought that the cancer was in remission and was slowly regaining vision in the eye, but that was only temporary.  The cancer returned and caused him to lose use of it and ultimately removed.  Cancer was also found in his liver and Dave participated in several medical trials in attempts to stave of the disease that ultimately took his life in early August.
Several of us had breakfast with Dave in July and he was in good spirits and we all enjoyed a good time reminiscing about past adventures and foibles.
Dave is an exceptopnal individual.  Total humility, honesty, sincerity and looking for the positive.  Dave is survived by his family which includes his sister, sons and daughters, grandchildren and great grandchildren and also by hundreds and hundreds of us who were fortunate enough to know Dave.
Dave had a wealth of knowledge far beyond engineering, for which he has at least 18 patents on various devices.  There was physics, astronomy, plate tectonics, quantum mechanics, oceanography, fishing and on and on.  On our sailing trips (Jeff, Dave and me) he would show us how to fish, point out the constellations and the stars within the constellations and he was expert at finding the lee rail when the seas got rough.
Dave was huggable, kissable, lovable and the kind of a person we would all like to be.
We will miss you Dave.
Donations may be made in Dave's name to Get Inspired Inc.
http://www.getinspiredinc.org/
That is the organization headed by Nancy Caruso, a good friend of the club and someone Dave admired deeply.
Bioagraphy
From:  Los Angeles, CA
Occupation:  Biomedical & Aerospace Engineering – Retired
Diving Background:  Recreational 
Places Dove: Southern California, Carribean, Fiji, Australia and Mexico
Highest Certification: Open Water Diver Certified since 1992
Club member since: 1992
Current Board position and responsibilities: Board Member at large
Past Board position and responsibilities: President, Newsletters
About Myself
My work background is biomedical and aerospace engineering – 50 years of it in total. So-as you might have guessed, I'm currently retired! I'm involved with the Shark Bait Dive Club as a kind of roving board member, although I suspect they keep me around as a kind of rusty fossil. (My friend, Alf, kids that I got most of my underwtaer experience diving with prehistoric megalodon sharks back in the day).
My first certification was in 1956 before there was a Naui or a Padi organization. (I still remember my Sea Hunt hero, Lloyd Bridges and my state-of-the-art double hose regulator attached to my J-valve equipped tank). Imagine trying to control your buoyancy with a corroded CO2 cartridge and a Mae West style flotation vest. Also imagine trying to stay warm with a wetsuit made from scrap neoprene held together with "Black Magic" cement. Aside from diving I was very active in backpacking, snow skiing, and bicycling in days gone by.
My current cert is Open Water II which I got in1992 – the year I became involved with Sharkbait dive club . I served as club president for two terms and was responsible for the newsletter for a while. Over the years I've gone on many trips with the dive club to the Carribean, Fiji, Australia, Hawaii, and Mexico. As you probably guessed I quickly became a warm water fan!
Hopefully I'll be healthy enough soon to be able to get back in the swim! There is still a lot of diving to do!!