Sunken Mysteries of the West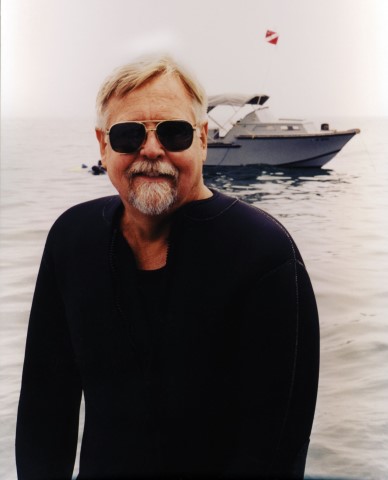 Literally thousands of shipwrecks and sunken objects lay hidden beneath the waters of the Western States, from treasure-laden steam ships and antiquated submerged trains to forgotten sunken cities and World War II aircraft. In this program David Finnern travels beneath the waves and explores some of the enigmatic and time-obscured relics and historical treasures lost below Western waterways and the Pacific Ocean.
About The Author
David Finnern has spent over 35 years searching for shipwrecks and submerged ruins. As an award-winning writer, he has published hundreds of stories on underwater exploration, and has written on-assignment for such magazines as Skin Diver, Western and Eastern Treasures, Wreck Diver, Underwater USA, Western Diver and Immersed. He has also investigated and written stories on other topics which have appeared in such publications as Nevada Magazine, the Orange County Register, and Adventure West.  Finnern is the author of several books, including the critically-acclaimed Passage Through Deep Waters and Lost Below, which chronicles some of the most intriguing shipwrecks, sunken aircraft, submerged ruins and undersea treasures in the Southwest. He has been a featured speaker at various functions throughout the United States and has appeared as a guest and on-air technical consultant on national and international television. He is a member and former president of both The Adventurers' Club and California Wreck Divers, Inc., and was elected a Fellow of The Royal Geographical Society in 2002.